TOURS
---
Since 2015 Darmon has designed and led tours to sites of communist-era architectural heritage in Bulgaria, Romania, Serbia, Croatia, Bosnia & Herzegovina, Ukraine, Moldova, and the unrecognised republic of Transnistria. Often built around well-known destinations such as the Chernobyl Exclusion Zone, the Buzludzha Memorial House or the 'Spomeniks' of former Yugoslavia, these trips are crafted to offer immersive educational experiences – typically making use of communist-era hotels, and contextualising photogenic highlights within a deep exploration of the history, politics, culture, and architectural traditions of their respective regions. With flexible itineraries and limited spaces, guests have described the experience as 'Group tours for people who don't like group tours.'
"Darmon Richter really likes monuments. Really. ... He's full of dates and figures, but also clearly able to see how stories tie together – connections he made not just from reading the limited literature about monuments throughout the Slavic world but from interviewing scores of people about their lived history. His passion is infectious." - Ann Abel, Forbes
UPCOMING TOURS
Due to the COVID-19 pandemic and the necessary restrictions on international travel, the schedule of tours for 2020 has had to be postponed. It's a real shame – this year was set to be an exciting one. It would have combined perennially popular routes in the Balkans and Ukraine, with a major new departure: a Baltic tour visiting Estonia, Latvia and Lithuania. Nevertheless, once the situation begins to return to something resembling normality, this page will be updated with a list of new routes for 2021.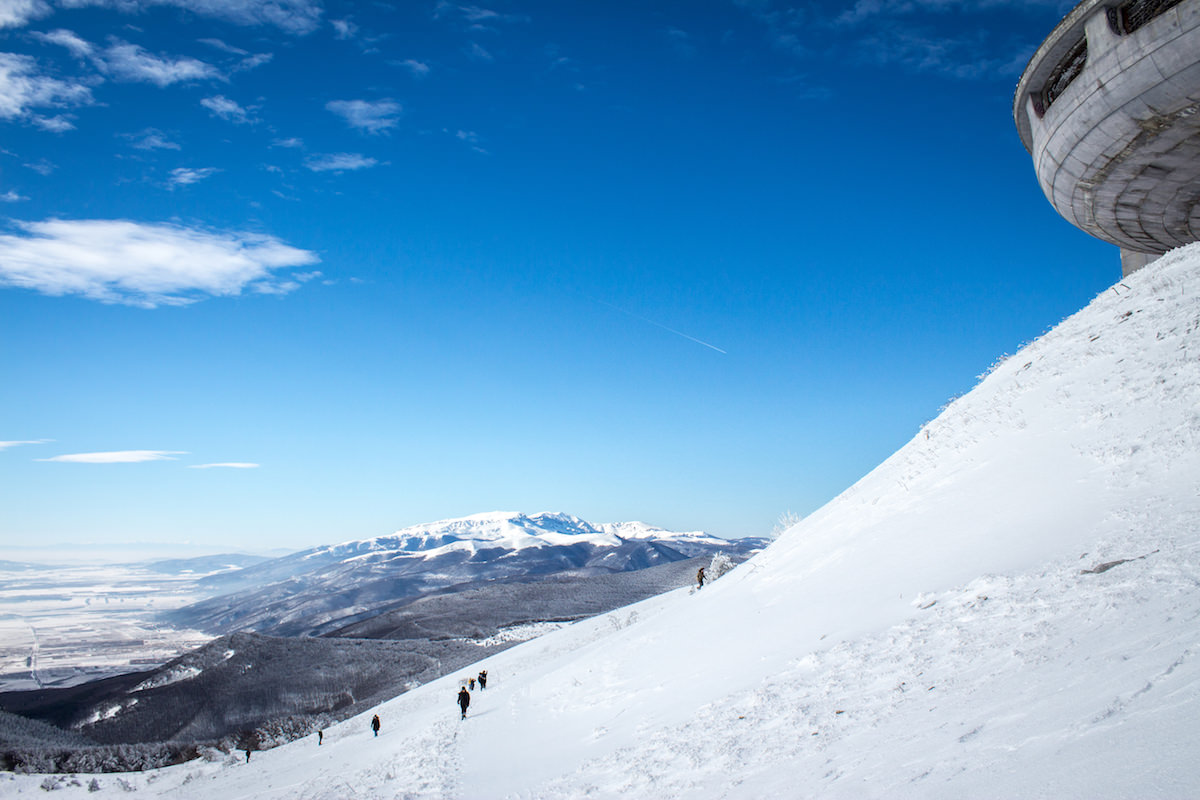 Hiking through snow to the Buzludzha Memorial House. Bulgaria, January 2017.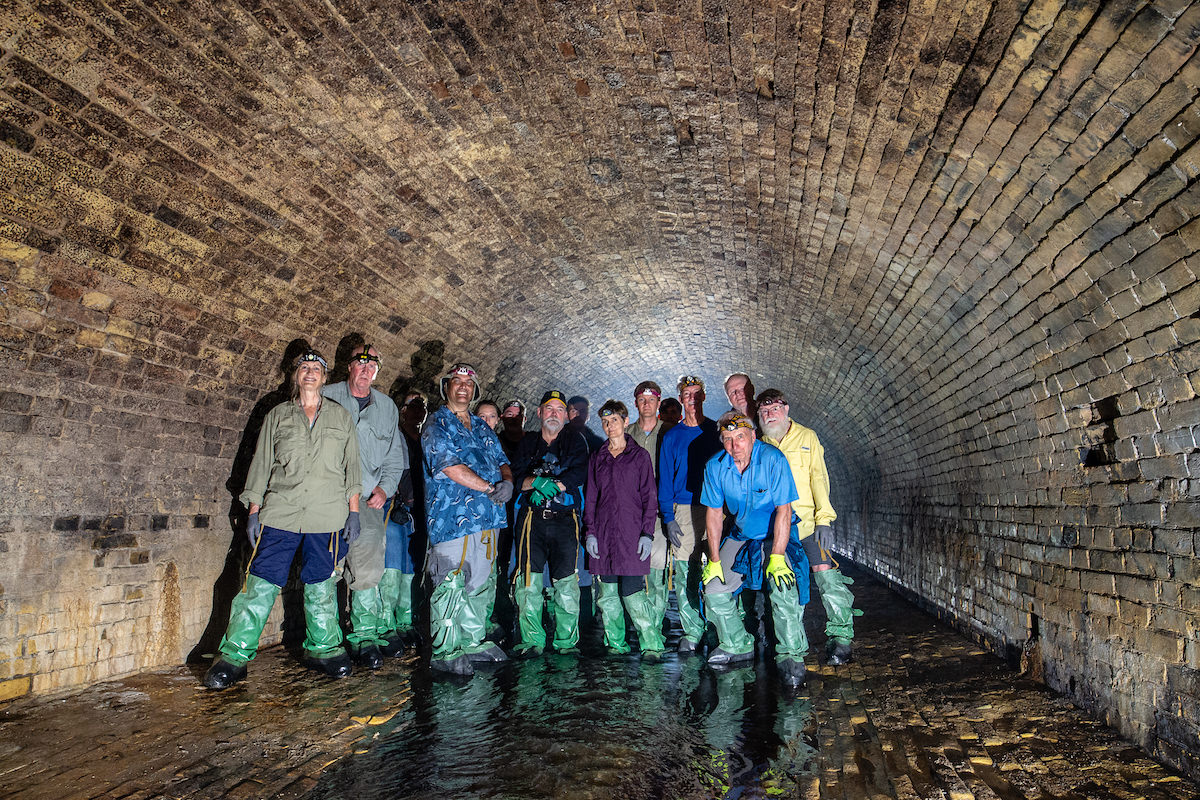 Exploring 100-year-old underground rivers beneath Kyiv. Ukraine, September 2018.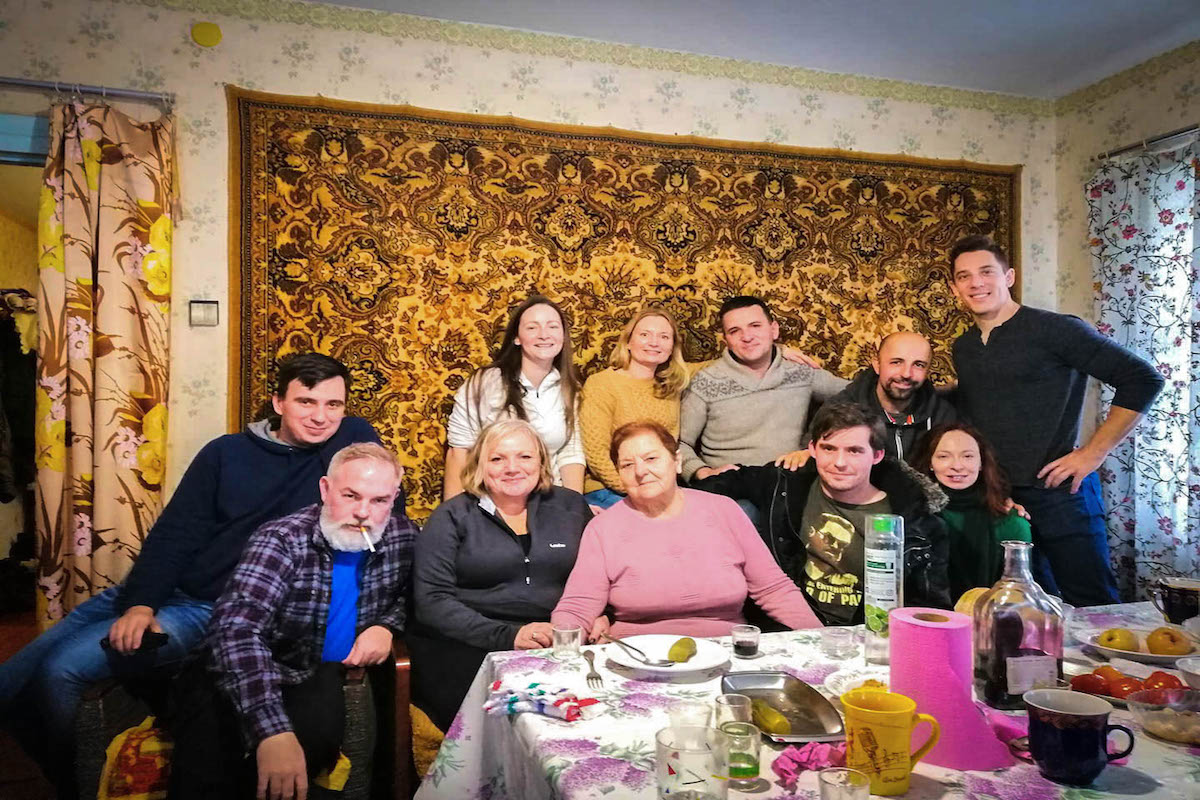 Home-cooked village lunch with Chernobyl re-settlers. Ukraine, January 2019.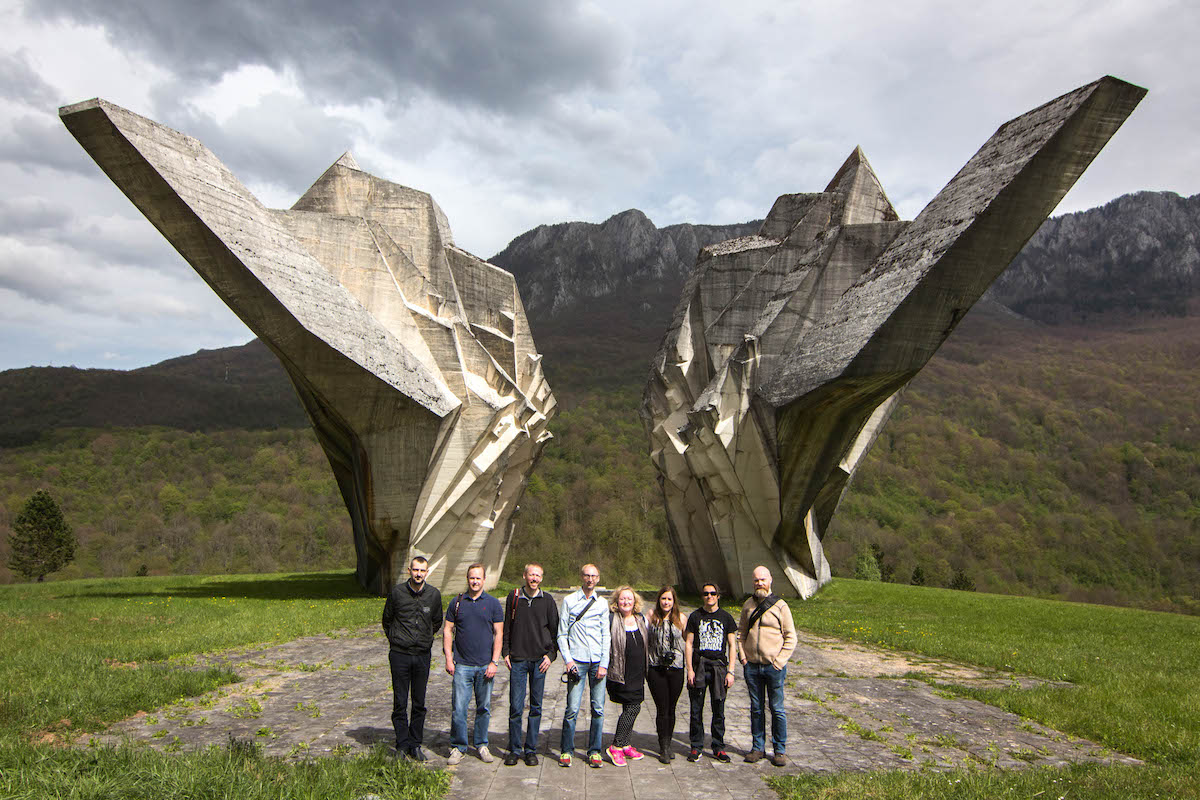 Visiting the Monument to the Battle of Sutjeska. Bosnia & Herzegovina, April 2017.
PAST TOURS
The following list details every tour Darmon has designed and led since 2015. While initially offered solely through his own website, Ex Utopia [ExU], later trips have also been run in collaboration with Yomadic [Ex-Yo], and with Atlas Obscura [AO]. To date, Darmon has spent more than 200 days leading international tour groups through strange, exciting, and occasionally dangerous places.
January 2020
– Ukraine, 8 days – 'Chernobyl Photo Tour' [AO]
October 2019
– Serbia, Croatia, Bosnia & Herzegovina, 12 days – 'Past Future Monuments of the Balkans' [AO]
September 2019
– Ukraine, 6 days – 'Chernobyl by Day, Kyiv by Night' [AO]
September 2019
– Ukraine, 6 days – 'Chernobyl by Day, Kyiv by Night' [AO]
August 2019
– Ukraine, Moldova, Transnistria, 10 days – 'The Borders of Bessarabia' [AO]
May 2019
– Bulgaria, 8 days – 'Journey Into Bulgaria' [AO]
April 2019
– Serbia, Croatia, Bosnia & Herzegovina, 12 days – 'Past Future Monuments of the Balkans' [AO]
January 2019
– Ukraine, 6 days – 'Ukraine on Ice' [Ex-Yo]
January 2019
– Ukraine, 6 days – 'Ukraine on Ice' [Ex-Yo]
December 2018
– Romania, Bulgaria, 12 days – 'Arkitektour' [ExU]
September 2018
– Serbia, Croatia, Bosnia & Herzegovina, 12 days – 'Yugoslav Memorial Tour' [ExU]
September 2018
– Ukraine, 6 days – 'Chernobyl by Day, Kyiv by Night' [AO]
August 2018
– Ukraine, Moldova, Transnistria, 10 days – 'The Borders of Bessarabia' [AO]
May 2018
– Bulgaria, 8 days – 'Arkitektour' [ExU]
April 2018
– Serbia, Croatia, Bosnia & Herzegovina, 12 days – 'Past Future Monuments of the Balkans' [AO]
January 2018
– Ukraine, 6 days – 'Ukraine on Ice' [Ex-Yo]
October 2017
– Bulgaria, 8 days – 'Arkitektour' [ExU]
September 2017
– Bulgaria, 8 days – 'Arkitektour' [ExU]
September 2017
– Ukraine, 6 days – 'Chernobyl by Day, Kyiv by Night' [AO]
August 2017
– Ukraine, Moldova, Transnistria, 10 days – 'Pop-up Tour' [Ex-Yo]
May 2017
– Bulgaria, 1 day – 'Obscura Day' [AO]
April 2017
– Serbia, Croatia, Bosnia & Herzegovina, 12 days – 'Yugoslav Memorial Tour' [ExU]
January 2017
– Bulgaria, 5 days – 'Journey Into Bulgaria' [AO]
January 2017
– Ukraine, 7 days – 'Pop-up Tour' [Ex-Yo]
October 2016
– Bulgaria, 8 days – 'Arkitektour' [ExU]
September 2016
– Bulgaria, 8 days – 'Arkitektour' [ExU]
September 2016
– Ukraine, 7 days – 'Pop-up Tour' [Ex-Yo]
October 2015
– Bulgaria, 7 days – 'Arkitektour' [ExU]
September 2015
– Bulgaria, 7 days – 'Arkitektour' [ExU]
May 2015
– Bulgaria, 1 day – 'Obscura Day' [AO]
---
© Darmon Richter 2020